I'm a little late getting this up here, but a couple weeks ago Haden Blackman, Creative director on Mafia III, sat down with the folks over at IGN to talk about some of Mafia III's gameplay. Check out the video below to see some in depth extended gameplay footage and hear some behind the scenes information on the upcoming game.
They've also released some new concept art and other images over the last few weeks, take a look around the Mafia III pages for them.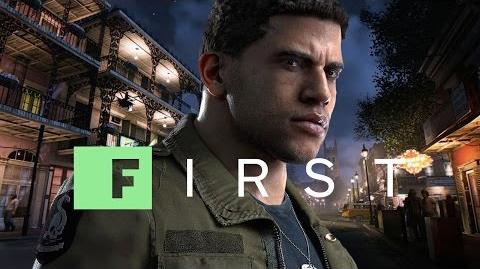 Ad blocker interference detected!
Wikia is a free-to-use site that makes money from advertising. We have a modified experience for viewers using ad blockers

Wikia is not accessible if you've made further modifications. Remove the custom ad blocker rule(s) and the page will load as expected.