New missions, new cars, new weapons, new clothing and your very own grow house. What's not to love?
March 27th saw the release of update 1.070.0 followed the next day by Faster, Baby!. With these came a host of new story content, side activities, abilities, bug fixes and other changes.
Most importantly of course was the first story expansion of Mafia III, Faster, Baby! While there's no denying the story was a little on the short side, Lincoln and Roxy Laveau's ride through Sinclair Parish was a fun little romp, filled with high speed car chases, ridiculously fun stunt driving and of course, more of that good story telling we've come to expect from the writing team over at Hangar 13.
Included in Faster, Baby! was the new side activity, Herbalism, where Lincoln and his new pal Mitch "M.J." Decosta set up and run their very own Grow House. You can collect four strains of cannabis plants to grow and experiment with, creating unique hybrids to sell to the good citizens of New Bordeaux, making piles of cash in the process. If you're trying to wrap your head around the ins and outs of growing weed, we've got you covered. Just click the link above and get the scoop.
The update added some pretty cool new Gameplay Mechanics to the game, like slow motion driving and the ability to throw explosives from your car, including the new Proximity Mines. Tossing one of those bad boys out the window will easily take care of the Police, Hit Squads, or any other car you just don't like the look of that's behind you. It's just plain good fun.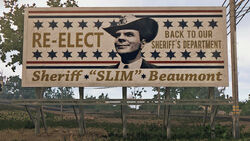 Did you find those track records in the New Bordeaux Racing events a little too hard to break? Well those have been changed, adding a precious few seconds to some, while shaving a few off of others. So hop in your favorite car and give them another go, you may do better this time around.
I'll admit I've given my fair share of criticism on Mafia III since its release last October, but they've continued to add content and improvements and it's actually turning out to be one of my favorite games. Both Herbalism and the races do an excellent job of breaking up the repetitiveness of the main missions, and while I'll continue to plead with them to add more existing cars to the fleet, the new Lassiter Nightcrawler is not only a fine addition, but damn fun to drive!
While you enjoy the new additions to the game, keep reading The Mafia Wiki for everything you ever wanted to know about the Mafia Game Series.
Ad blocker interference detected!
Wikia is a free-to-use site that makes money from advertising. We have a modified experience for viewers using ad blockers

Wikia is not accessible if you've made further modifications. Remove the custom ad blocker rule(s) and the page will load as expected.