This page lists the various street names found in and around Empire Bay. Only a handful of streets in Mafia II are actually named and most have little information given about them. What is known is listed below.
Baker Lane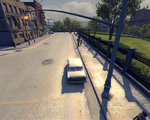 Baker Lane is located in Oyster Bay. The Falcone Mansion is on this street and Pepé Costa also lives there.
Calvin Street
Calvin Street is a street in Empire Bay that Eddie Scarpa lives on.
Empire Bay Highway
Empire Bay Highway is a large four lane highway providing a quick way around the city. It starts in Uptown, on the mid-east bank of the Culver River and ends Riverside. There are highway exits in Little Italy, North Millville and Southport. The speed limit throughout the highway is 70 mph.
Evergreen Street
Evergreen Street is located in Hunters Point, Empire Bay. The Lone Star bar and a Dipton Apparel are on this street.
Jenkins Street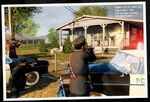 Jenkins Street is in North Millville. Its exact location is unknown as it's only mentioned in the Frankie Potts files when it appears in a photograph depicting the Empire Bay Police Department arresting a greaser outside his house on Jenkins Street. Since the house in the photograph doesn't exist in the game, it's assumed that Jenkins Street is located outside of the map.
Main Street
Main Street is where Frankie Potts lived; its exact location is unknown.
Misery Lane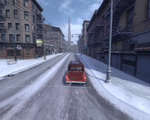 Misery Lane is in Sand Island. It is home to The Distillery, Steaks & Chops and apartment 233 which is used in Chapter 5.
Oak Street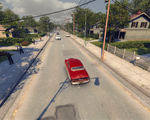 Oak Street is located in Greenfield. It's located west of the Villa Scaletta near an Empire Diner and is the street where Tommy Angelo lived until his death in Chapter 14.
Palisade Street
Palisade Street is located in Southport, Bruno's office is on this street as is the entrance to the Docks. There is also a McClusky & Son gun store located on the street. The street ends where the Southport Tunnel starts.
River Street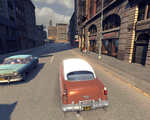 River Street is located in Kingston. The Scetta Apartment is on this street and is the street parallel to Kingston Stadium. Going east on the street will eventually take you to the start of the Empire Bay highway.
Williams Crescent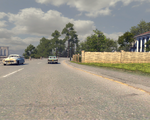 Williams Crescent is located in Highbrook. The Galante Mansion, as well as a number of other palatial residences, are located on this street.