The New Bordeaux Opera House is a location in Mafia III.
History
The New Bordeaux Opera House is located in the northwestern corner of Downtown.
Background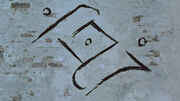 Sixty years ago the opera house was set on fire. The black residents of New Bordeaux were tired of being lynched by whites, so they waited until the city's most powerful white citizens were inside and they set fire to it, killing about a hundred people inside, it's sat vacant ever since. It's suspected that it was the Filth trying to wipe out the Well-Borns, but instead the remaining members disappeared into Bayou Fantom, only to resurface in 1968.
The Ensanglante consider it one of their Places of Darkness due to its past history and have recently begun using it for their cult activities and ceremonies for the Well-Borns rituals.
Appearances
Notable Items
Some items may only be available while a specific mission or objective is active.
Supplies
Weapons
The following weapons are available during All for the Blessed.
Other
Trivia
Information coming soon.
Gallery
Ad blocker interference detected!
Wikia is a free-to-use site that makes money from advertising. We have a modified experience for viewers using ad blockers

Wikia is not accessible if you've made further modifications. Remove the custom ad blocker rule(s) and the page will load as expected.