The Mafia Wiki
Mafia Wiki: Select Your Game Experience
Featured Article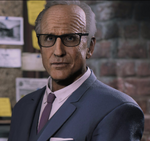 "When Lincoln Clay went after the mob he inflicted more damage than all the wars and hurricanes combined."
— Agent Maguire
Agent Maguire was the Assistant Director of the Criminal Enterprise Branch of the FBI from 1966 to 1999. He was assigned to investigate the Marcano Crime Family as well as Lincoln Clay after he launches a war against them. Read more • Read other featured pages
---
Mafia Series Trivia: How many Mafia III soundtrack musicians have been inducted into the Rock and Roll Hall of Fame? Click here to find out.
---
Mafia Wiki News
Mafia III tells a riveting story in a way that's both compelling and original.

I've been playing since midnight Oct 6th and I finally finished it afte…

Read more >
---
Featured Videos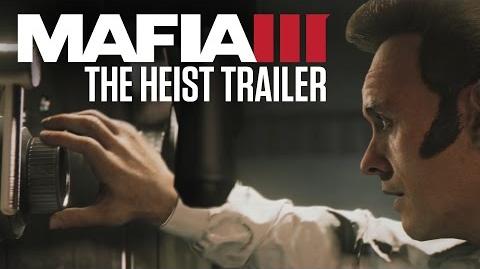 Social Media
Fourms
Forum Activity
Marcano Crime Family Members
Racket Informants
Bugs Report
Samson Drifter
Mafia III Character Images
Poll
Are you looking forward to playing Mafia III?
Action-Adventure Games
Go to these sites for info or for help with your own wiki!
Assassin's Creed • Bayonetta • The Binding of Isaac • Devil May Cry • Dragon's Crown • Driver: Parallel Lines • Fran Bow • God Eater • Grand Theft Auto • Just Cause • King's Quest • HITMAN • L.A. Noire • The Last of Us • Legacy of Kain • Legend of Zelda • LEGO Dimensions • LEGO Marvel and DC • Mafia • MediEvil • Metal Gear • Monster Hunter • Ninja Gaiden • No More Heroes • Prince of Persia • Quantum Break • Red Dead • Senran Kagura • Shenmue • Sleeping Dogs • Space Quest • Splinter Cell • System Shock • Titanic - Adventure Out of Time • Tomb Raider • Uncharted • Yakuza
Want your community included? See how!