The Mafia Wiki
Mafia Wiki: Mafia II Portal
Game Content
Featured Article
Charlie's Service & Repair is a chain of automotive repair shops in Empire Bay that belong to Charlie Lopez. He runs the business from his main office at Charlie's Service Station in Southport along with his mechanic Tommy.
They offer vehicle repair and customization, including engine upgrades, color changes, wheels and tires, and personalized license plates. Read more • Read other featured pages
---
Mafia Series Trivia: What Mafia II character was a master safecracker and counterfeiter? Click here to find out.
---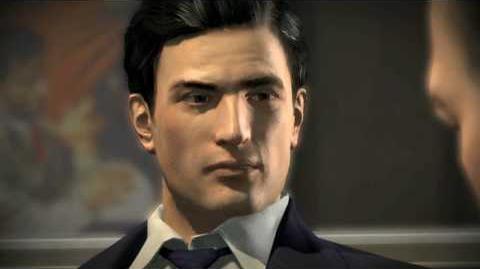 Ad blocker interference detected!
Wikia is a free-to-use site that makes money from advertising. We have a modified experience for viewers using ad blockers

Wikia is not accessible if you've made further modifications. Remove the custom ad blocker rule(s) and the page will load as expected.