Locations in Mafia III are as varied as the city of New Bordeaux is vast. With ten districts featuring a mixture of ethnicities, the city is a true melting pot of French, Irish, Haitian, African and American cultures. There are miles of streets and highways, parks, skyscrapers, historical landmarks, a bustling seaport and a picturesque bayou ripe for exploration.
Districts
Rackets
Buildings and Businesses
Notable items listed on location pages may only be present during specific missions.
Sinclair Parish
Main article: Sinclair Parish
Media
Outside New Bordeaux
Map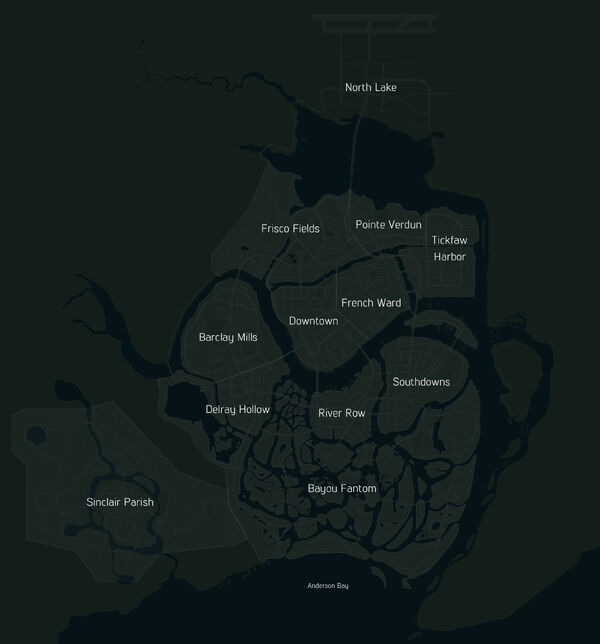 Map Gallery
Ad blocker interference detected!
Wikia is a free-to-use site that makes money from advertising. We have a modified experience for viewers using ad blockers

Wikia is not accessible if you've made further modifications. Remove the custom ad blocker rule(s) and the page will load as expected.