Locations in Mafia are contained withing the city of Lost Heaven. Located on the east coast of the United States with 1,200,000 inhabitants, it's a bustling metropolis with many features expected in a large coastal city such as public transport, busy streets, skyscrapers, hotels and a busy shipping Port.
Due to the Great Depression the city's prosperity has been hit hard; lack of money has taken its toll on the citizens, resulting in people being evicted from their homes and committing suicide. Corrupted politicians take bribes from Mafia crime families who gain control wherever they can. The city is also home to the Lost Heaven Lancers, a major league baseball team that often play the Empire Bay Cannons and the Birkland Bears.
Neighborhoods
Landmarks
Residences
Buildings and Businesses
Media
Map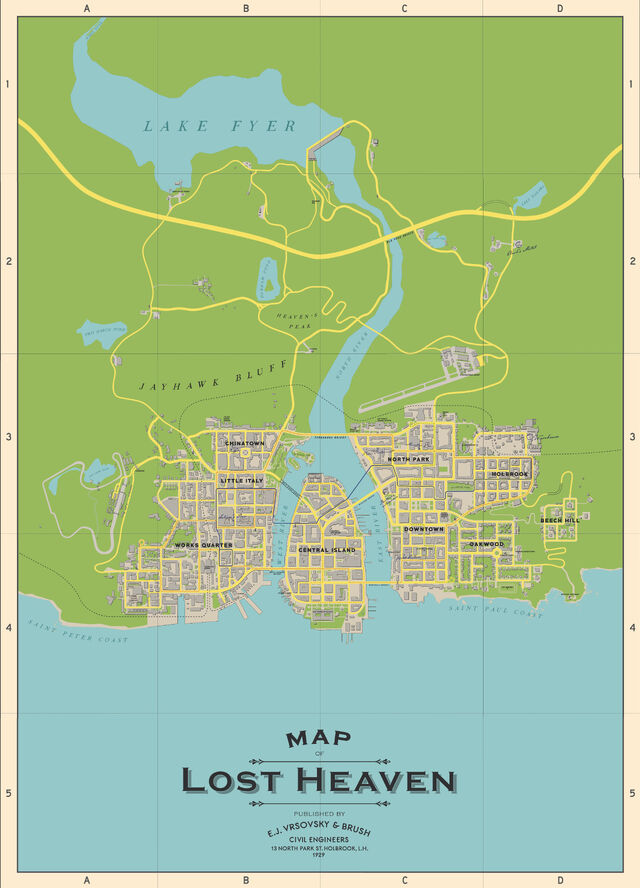 Ad blocker interference detected!
Wikia is a free-to-use site that makes money from advertising. We have a modified experience for viewers using ad blockers

Wikia is not accessible if you've made further modifications. Remove the custom ad blocker rule(s) and the page will load as expected.